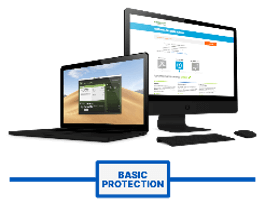 Works with PC and Mac computers
• Lightning-fast scans, no time-consuming updates
• Protects against identity theft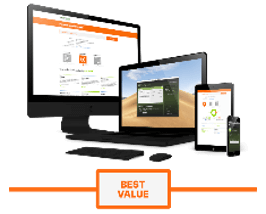 • All the features of AntiVirus and:
• Secures Android and iOS smartphones and tablets
• Protects your logins and passwords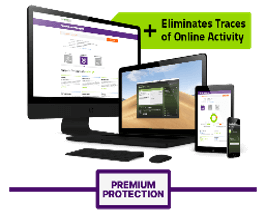 • All the features of Internet Security Plus and:
• Eliminates traces of online activity
• Includes System Optimizer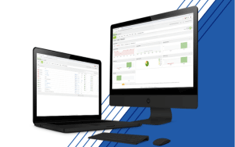 Webroot Business Endpoint Protection
To secure businesses, you need endpoint protection that's stronger and smarter than traditional business antivirus.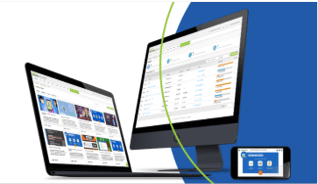 Easily maximize your ability to secure your business and employees.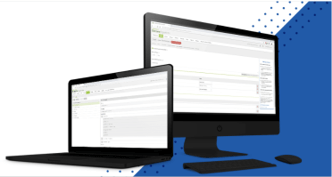 Secure your DNS connection against cyberattacks, get total visibility into web usage, and enforce acceptable web usage policies to reduce security risk.
Zecurion Next Generation DLP 11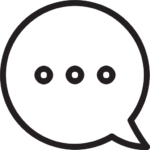 TRAFFIC CONTROL
Monitors traffic and controls the flow of data across more than 100 channels to minimize the risk of intentional or inadvertent data loss

STAFF CONTROL
The ultimate management solution for remote work. Staff Control keeps track of working hours, logs employees' actions at workplaces, and evaluates the efficiency.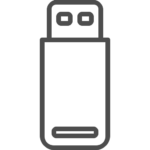 DEVICE CONTROL
Zecurion's patented preventive content analysis recognizes over 500 file formats and ensures that confidential and sensitive data is never written to external media

DISCOVERY
Zecurion Discovery uses 10 content-detection technologies and ensures that all data stored on endpoints is identified and stored properly.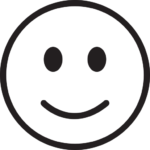 USER BEHAVIOR ANALYTICS
The Module uses 10+ indicators and emotional profiling. UEBA compares current employees' parameters with their average statistical value. A sharp deviation may signal a potential threat
Stop data leaks at the source with complete endpoint data loss prevention (DLP)
An enterprise DLP that's easy to learn, deploy, and manage
Acronis DeviceLock DLP provides comprehensive endpoint DLP (endpoint data loss prevention) – discovering and protecting sensitive data while monitoring the operations involving that information.

Minimize insider threats
Prevent data leakage due to employee negligence or malicious insiders by blocking any unauthorized attempt to access or transfer data, discovering and protecting sensitive data-at-rest.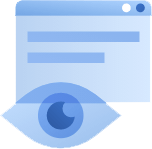 Gain visibility into data protection
Reduce the complexity of data protection and cut reporting times with a single DLP solution for thorough visibility over data flows and user behavior.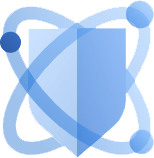 Enforce process compliance
Reduce information security risks and comply with IT security standards and regulations by enforcing data use and handling policies that users can't avoid following.

Email Security Without Compromise
We specialise in Email Security. Learn more about us below…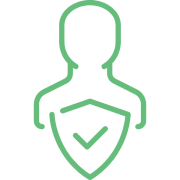 ADAPTIVE TRUST ENGINE
A dynamic relationship tracking engine for senders and recipients, so all transactions are tracked and monitored to measure trust and to observe who usually communicates within your organisation.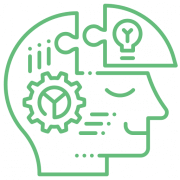 MACHINE LEARNING
With customised machine learning adapting to your organisation's needs and wants actively defending you against threats to your team.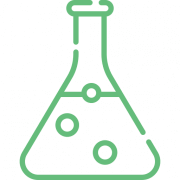 SANDBOXING
Unique sandbox defense stops never before seen malware hitting users by lowering risk to effectively zero. Attachments and URLs are taken care of and sanitised.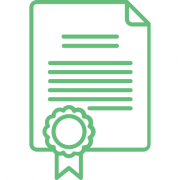 GDPR COMPLIANCE
Quick searching combined with right to be forgotten, encryption, granular privacy permissions means access to sensitive data is subject to approval and audited.
Email Security, Email Archive and Load Balancer

Your active defense against phishing, 0-day malware, impersonation, spoofing and other types of cyber attacks!

It's a straight forward Email Workloads balancing solution, that perfectly fits any mail server.

Protects business critical information, simplifies compliance, improves employee efficiency!